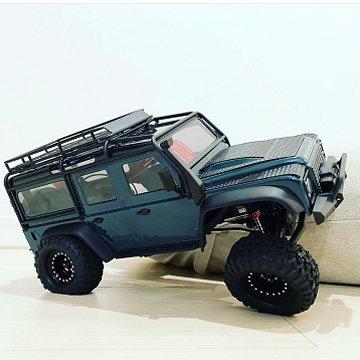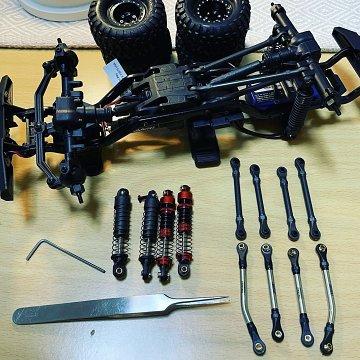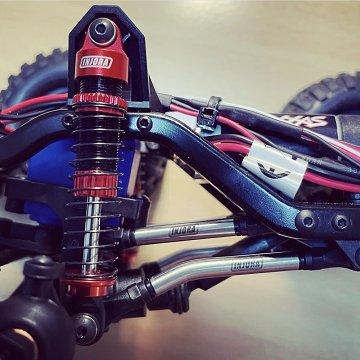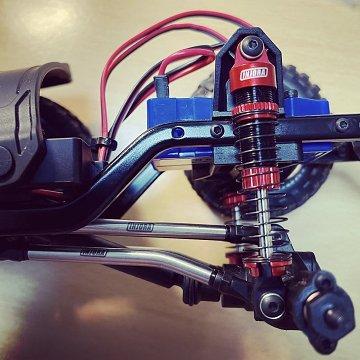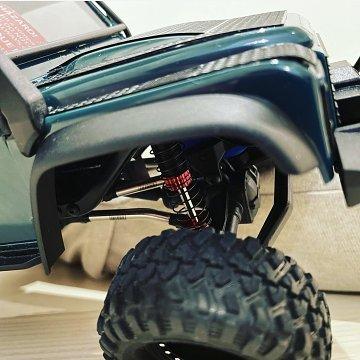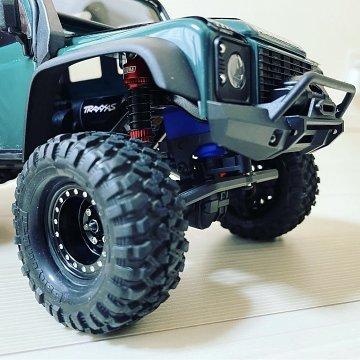 TRX-4M Defenderのアップグレードは数段階に分けて行うこととして、
その第一弾
は見た目を少し飾ろうとホイールと赤のショックアブゾーバー、それにスチール製のリンクを換装してみた。岩場をクローリングする時にホイールアーチの奥にチラ見えするワンポイントの赤を狙ったつもり。
Deciding to upgrade the TRX-4M Defender in several phases,
the first batch of upgrade
leaned towards tweaking the cosmetics, which ended up tuning up the suspension. 53mm shocks in red, stainless clearance links, and negative offset aluminum wheels. The red showing inside the wheel arch when the shocks stretch is a cool-to-see.
ドライブトレインとステアリングのアップグレードは少しずつパーツを入れ替えていこうと当初は考えていたが、プラスチックと金属パーツを組み合わせると負荷バランスが崩れるようなので、ベアリング、ブラスと金属パーツでフロントとリアアクセルを完組みしてから一気に換装するすることにした。以下のパーツを入手して、のんびりやっていくことにする。

Though I did order steel drive shafts, a change of mind made that upgrade pending. Instead of upgrading the drive train and steering part by part, I decided to build up the front and rear trans-axle unit completely with gears and bearings and brass parts before fitting them in. Mixing plastic parts with metal parts doesn't sound good balance-wise. Also to be honest, repeating the tear down and build up again and again for each part upgrade would at some point become more bothersome than fun. So, now waiting on the second batch or parts below so I can do a complete trans-axle build.
The build up should be fun.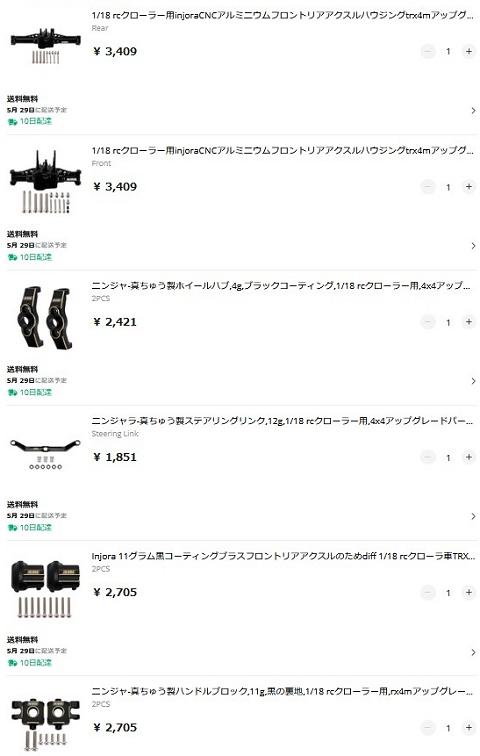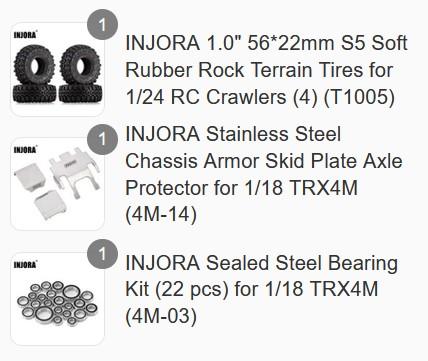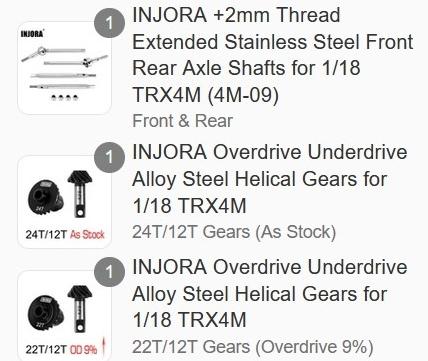 参考にしたhow-to動画 - https://youtu.be/odpht6weSU0