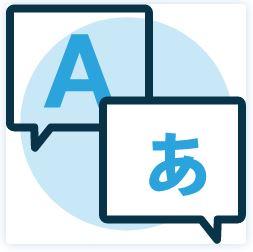 ---
---
English/Japanese Document Translation
Offering English to Japanese or Japanese to English translation services, as well as well as proofreading service..
Over 5 years service experience.
Japanese local with extensive overseas living experience, native-level English skills will translate to and from Japanese to English.Quality proofreading and editing services offered as well.
Past and present translation and editing projects include 1) Resumes 2) Business documents 3) Technical documents 4) how-to books 4) Websites 5) Product catalogs 6) Drama scripts 7) Manga
Fee negotiated depending on volume and content.
Base minimum fee per page plus per-word pricing.
Please contact for details.
All process can be done online without meeting.(Paypal payment available)
日英・英日の翻訳・校正を承ります。
両言語のニュアンスを把握できる海外生活経験があるネイティブレベルの英語能力を持った日本人が翻訳を行います。
履歴書・ビジネス文書・技術文書・書籍・ウエブサイト・製品カタログ・ドラマスクリプト・マンガ の日英・英日翻訳実績があります。
料金は内容と文量に応じて見積もりをさせて頂きます。
全ての手続きをオンラインで行うことができます。
(Paypal支払いも可能です。)