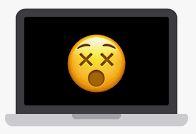 プログラミング勉強用が転じて最近はすっかり翻訳作業用のワークホースになっていたMacbook Pro 2017 13"の
バックライトが突然点灯しなくなった
。水没、落下などナシ。システム自体は正常で外部ディスプレイ接続で画面は表示される。また液晶ディスプレイを懐中電灯で照らすと液晶表示は正常表示しているようだ。完全にバックライトの動作不良である。

個人的な見立てはFlexgate。
この不具合は2016年から2017年まで製造販売されたMacbook Proでよく起きている不具合で、ディスプレイケーブル長不足に起因する断線不良とされているもののAppleが公には認めていないためFlexgateなる名前が付いている不具合である。実際 2019年5月には公式に無償修理プログラムが開始されたが、対象は2016年リリースの13インチMacBook Proのみで、2017年製の自機は含まれていない。米国では対象機種を拡大するように集団訴訟が起きている。
個体購入から3年経過してAppleCareも失効している。Appleに修理を依頼すれば9万円コースだそうだ。2019年モデルの価格を調べてみるも買い替えは出費が大きい。Flexgate 訴訟の行方を待つのも先が見えない。そこでMacの修理を請け負っているショップ数店に問い合わせてみるとディスプレイ部の新調費用は5万円を下らない。これは痛い。
そんな中、25000円で修理を請け負うApple Juiceというショップを発見。名前からしてMacには精通していそうだ。(笑)
過去の修理事例からほぼバックライトケーブルの断線だろうとのこと。何か月も故障状態で放置させるわけにもいかないので現状を鑑みて妥当な落としどころと判断。このショップに修理を依頼することにした。
さて機械を宅急便で送ってこの記事をここまで書いていたら、ショップから連絡あり。
到着したマシンを実機診断を行ったところ、原因はケーブル断線ではなくバックライト制御用チップの故障とのこと。破損したICチップから液体のようなものが漏れ出ているのが確認できるとのこと。(下部写真赤く囲った箇所)結露だろうか?なんにせよ原因はFlexgateではなかったのだ。チップ付け替えの基板修理を行うことになり、再度はじかれた見積もりは35000円。これでも5万以下なのでそのまま修理を進めてもらうことにした。
修理は実質二日で完了。正常にディスプレイ表示している我が機のと修理箇所の写真と共に連絡がきた。(記事下参照)
とても誠実な対応で好感が持てるショップを見つけて、法外ではない値段で修理依頼することができて良かった。ただ余計な出費であることには変わらないのでイタイことには変わらないが。
---
The backlight of my Apple Macbook Pro 2017 13" went DEAD.
I originally purchased this machine as a programming machine, and now is my workhorse for translation work. Didn't drop it or soak it in water, and the system works just fine hooking it up to an external display, all except for the backlight.
My guess was "Flexgate".
This is said to be a design flaw of the backlight flex cable being too short and breaking with repeated opening/closing of the display. Apple initially did not admit this as a flaw until May of 2019 when it launched a repair program for 13-inch ‌MacBook Pro‌ models manufactured in 2016 ONLY. This lead to a class action lawsuit demanding Apple to expand the models eligible for the program to 15"machines and 2017 models as well.
My Apple Care warranty is expired, and Apple tells me I'll be getting a 90k yen check for the fix. A new 2019 Macbook Pro is too much to pay for. Lastly, I can't be be waiting for years till Flexgate reaches a verdict.
I was on the web searching for Macbook repair shops and several of them quoted me around 60K yen for the display renewal. Less than what Apple charges, but still hurts the wallet. Darn.
A more extended search came up with a shop that quoted me 25K yen for a cable fix. They tell me this is a typical issue with Macbook Pros and they have a lot of experience fixing it. Figured this is the best way to go as of now, so I send my machine to this shop via "takkyu-bin".
Now as I am writing this post and about "Flexgate", I get an email from the shop telling me the cause of my machine backlight failure is NOT the flex cable but a defective chip on the main board. They quote me an additional 10K yen for replacing the chip which hurts the wallet, but there's not much else to do it it's what it takes for the fix so I ask them to go ahead with the repair.
It took a couple of days for the shop to return me a message that the repair is finished, with pictures of the broken chip and the fixed machine.
I must say I was lucky to find a shop with a trustful, nice attitude, and reasonable pricing. Nice to have my Macbook Pro back and running, but at the same time need to remind this was an unexpected expense....gotta save up on my coffee and snacks.