FMS 1/18 Land Cruiser
を探した際に
TRAXXAS
というラジコンメーカーを知った。アフターマーケットパーツも多く出ている、性能のいいクローラーを提供している定番のR/Cメーカーらしい。そのフラグシップモデルの 1/10スケール
Land Rover Defender TRX-4
には圧倒された。(
ここ
や
ここ
にある動画参照)たださすがに1/10スケールのモデルはサイズ的にも予算的にもtoo muchで指を咥えて眺めていた。
そのTRAXXASから1/18スケールのクローラーが登場した。TRX-4Mというモデル名からすると、TRX-4の1/18スケールダウン版と位置付けいいらしい。TRAXXAS製のアフターパーツに加えて、
サードパーティからも改造パーツが登場していて
FMSに比べると本格的である。
発売されてしばらく経過するが、2023年1月時点で国内はおろか欧米でも入手困難な状況が続くなかドイツのオンラインサイトで欲しかった緑色のDEFENDERの在庫が見つかり、同じスケールのFMS LandCruiserの相棒としてポチっとしてしまった。
While searching for the
FMS 1/18 Land Cruiser
, I learned about the R/C manufacturer
TRAXXAS
. Many after market parts from various parties, good performing models make thei vendor a classic manufacturer. The flagship 1/10 scale
Land Rover Defender TRX-4
overwhelmed me at that time, (
here
and
here
), but the size and budget was too much for me.
A 1/18 scale crawler has come out from TRAXXIS, with the model name TRX-4M, which can be referred as the 1/18 version of the TRX-4. It seems to be out in the market for a while, but still difficult to get in Japan, as well as Europe and the US as of Jan.2023. Searching online, I discovered a green one I've been wanting n stock at a site in Germany, and ordered it as a partner for my FMS LandCruiser.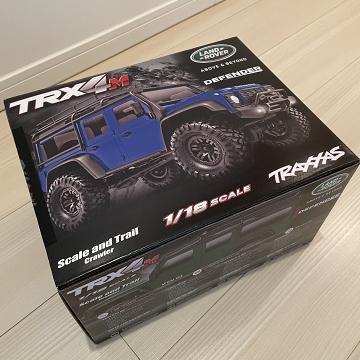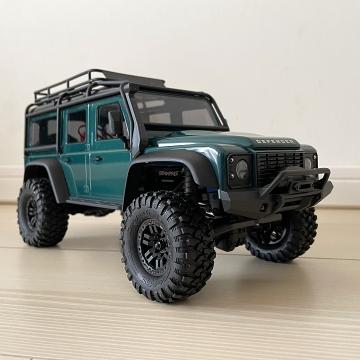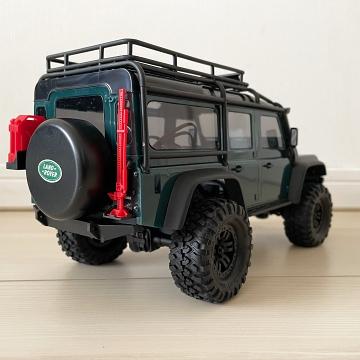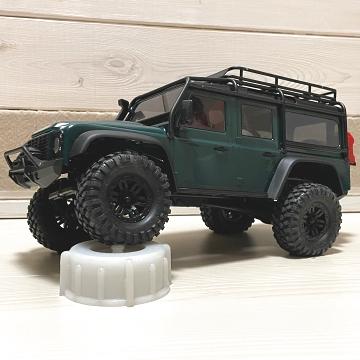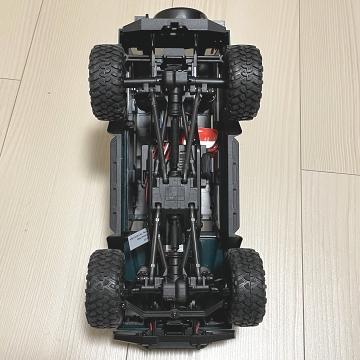 FMS Land Cruiserと並べてみる。

Lined it up with the FMS Land Cruiser.