Boz Scaggs in Tokyo. The "Out of the Blues" concert with Boz at age 74 was a cool one consisting of blues mixed with his legendary hit songs. The audience was pretty mature in age, and the Bunkamura Orchid Hall venue helped the classy atmosphere.
For myself, the second Boz concert in 25 years!
The first time I saw Boz live was in 1994 at Austin Texas when he performed at the BACKYARD LIVE OAK AMPHITHEATER where the outdoor venue was also really nice to sit down, relax, and listen to the more-rock taste Boz back then.
--------------------------------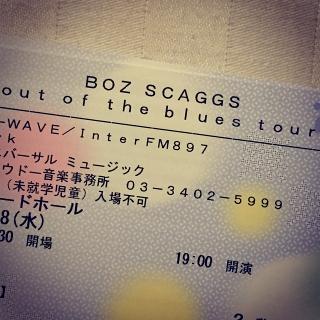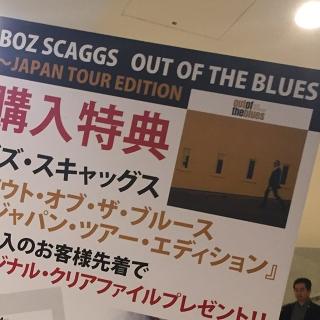 GW明けにコンサートを聴きに行ったBozz Scaggsはもともと渋いオジサンであったが、御歳74歳の彼は声量が少し落ちたものの音域の幅は相変わらずに渋みがますます増していた。ツアーのテーマであるbluesと往年の名曲を織り交ぜた、落ち着いた中にしっかりと盛り上がりがあるコンサートであった。観客の年齢層は結構高く、渋谷Bunkamuraオーチャードホールという会場も手伝って大人なコンサートを演出していた。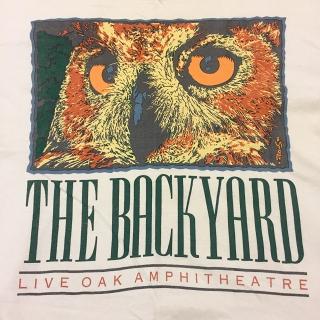 個人的に感傷深かったのは、ボスのコンサートが25年ぶり2回目であったことだ。1994年9月、研修のために滞在していた米国テキサス州にて近くでコンサートを行うボズを見つけて行ったのだ。
The BACKYARD LIVE OAK AMPHITHEATER, Austin TX
公園のように緑に囲まれたとても雰囲気がいい野外ステージで、雰囲気を満喫しながら今回よりロック色の強いボズを聴きながら感動的な一夜を過ごした記憶がある。
東京公演セットリスト

1. Jojo
2. It's Over
3. Rock and Stick
4. The Feeling Is Gone
5. I've Just Got to Know
6. Radiator 110
7. Harbor Lights
8. Georgia
9. Breakdown Dead Ahead
10. Look What You've Done to Me
11. Lowdown
12. Lido Shuffle

<アンコール>
13. What Can I Say
14. Somebody Loan Me a Dime
15. We're All Alone
16. You Never Can Tell

<ダブルアンコール>
17. Thanks to You